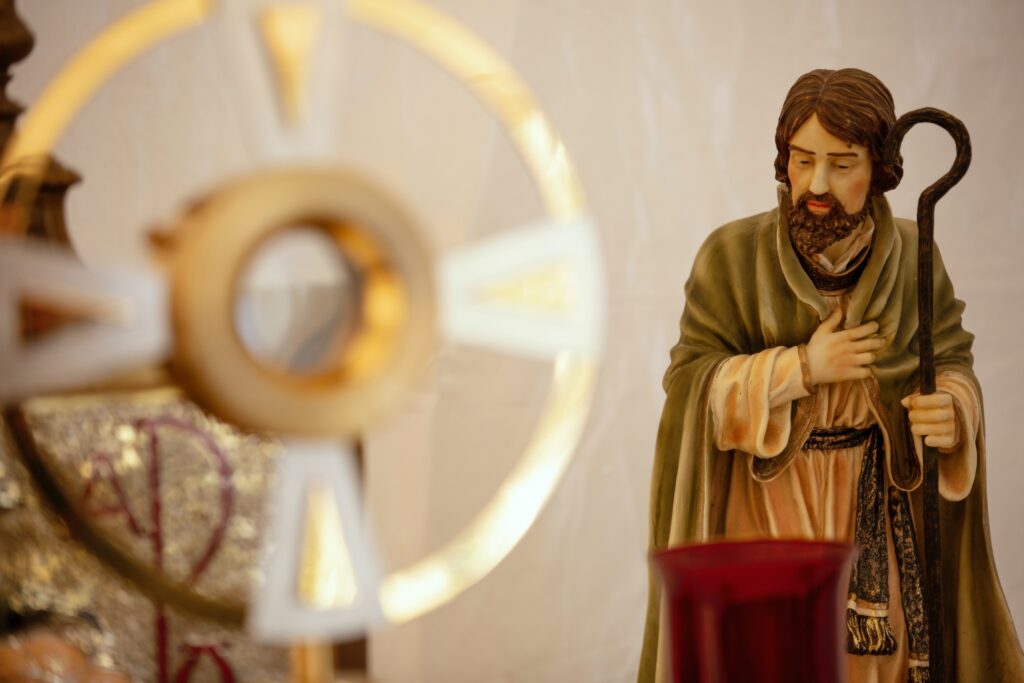 Dates: July 20 – August 21
We invite all families of the parish during this year of St. Joseph to sign up for this special consecration. We especially encourage our youth – Middle & High School students, our young adults, couples, as well as parents, and grandparents to join in for this.
The Consecration to St. Joseph is a special prayer we make entrusting ourselves to him as our spiritual father and protector. We entrust the Church, our marriages, our families, all our burdens and temptations to the powerful hands of St. Joseph, who is considered the protector of the Universal Church.
Resources
33 Days of St. Josephs Consecration Prayers (MAL)
Use the link below to sign up. 
Sign up is per person, not as a group.
Thank you and may St. Joseph bless us with his powerful intercession and blessing.