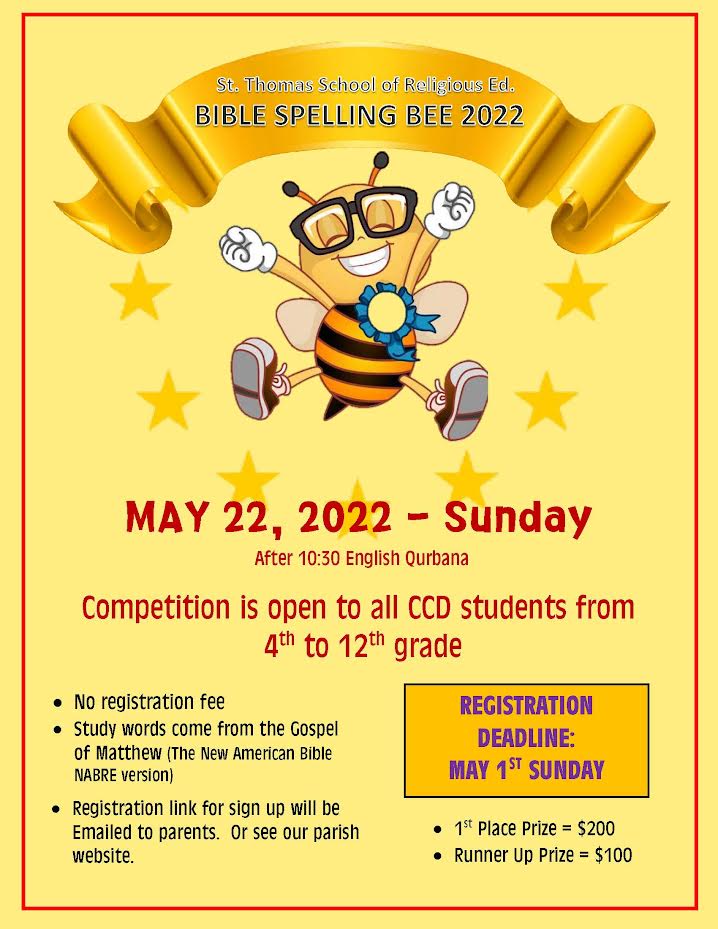 We are pleased to announce that the School of Religious Education will be conducting our Bible Spelling Bee on May 22 Sunday and it will be open to all 4th to 12th grade CCD students.

If you are interested please use the link below to sign up…
https://forms.gle/LExWxxLcPHg14NyC7
Do note that there will be no registration fee and the deadline for sign up is MAY 1st.

All words will be taken from the Gospel of Matthew (New American Bible – NABRE version).