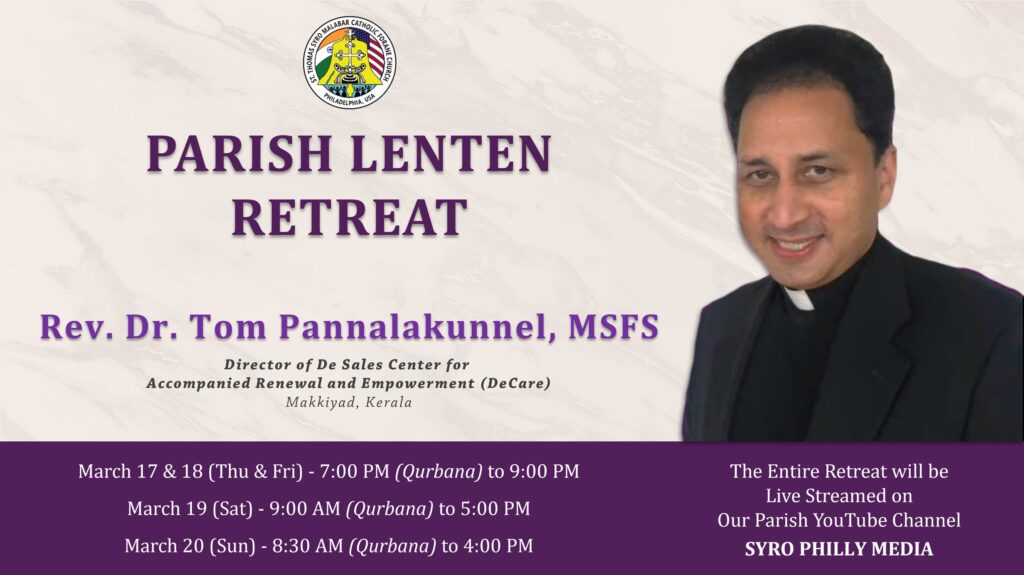 Our parish Lenten Retreat will take place on March 17, 18, 19, 20. All are encouraged to join for this annual event. In order to prepare properly we will need an approximate headcount of who all plan to attend.

Your cooperation with this is greatly appreciated. Please use the link below to sign up for the retreat.
Please note on the weekend of March 19 & 20 there will be a separate retreat for Middle School students – 5th to 8th grade – in the basement hall. Additionally on the weekend of March 26 & 27 there is a High School retreat for 9th – 12th grades in the basement hall. No sign up is required for high school retreat.