Date: June 20, 2020
Dear Retreat Registrants,
Thank you for registering for the Vachana Abhisheka Dhyanam by Rev. Fr. Daniel Poovannathil scheduled for September 4, 5, 6 at St. Thomas Syro Malabar Catholic Forane Church, Philadelphia. As you know, because of the existing pandemic conditions, it is not safe to conduct a big event like this retreat in which lots of faithful are expected to attend. Under these circumstances, we are canceling the retreat scheduled in September this year in Philadelphia.
Though Daniel Achan is willing to do the retreat for us next year, we are unable to make any commitment at this time due to the unprecedented situation. We are planning to refund the registration fee subject to the following conditions.
We will deduct a nominal service fee of $5 per registration (single or group) for the cost of online payment and for the mailing costs.
The refund check will be mailed to all registered participants in the address given in the registration form.
We would like to request you to donate the entire amount or a portion of that to our church as we are going through difficult financial situation.
Please confirm by reply email whether you would like to donate the registration fee in full or in part to our church, or you want the full refund, if you want the refund, please write your name (check to be made) and mailing address in the return email.
Upon receipt of your confirmation, we will send you a receipt for your tax-deductible donation or the refund check.
If you have any questions or concerns regarding this, please let us know.
Sorry for the inconvenience.
We assure you of our continued prayers. Stay safe!
For the Registration team,
Fr. Vinod Madathiparambil, Vicar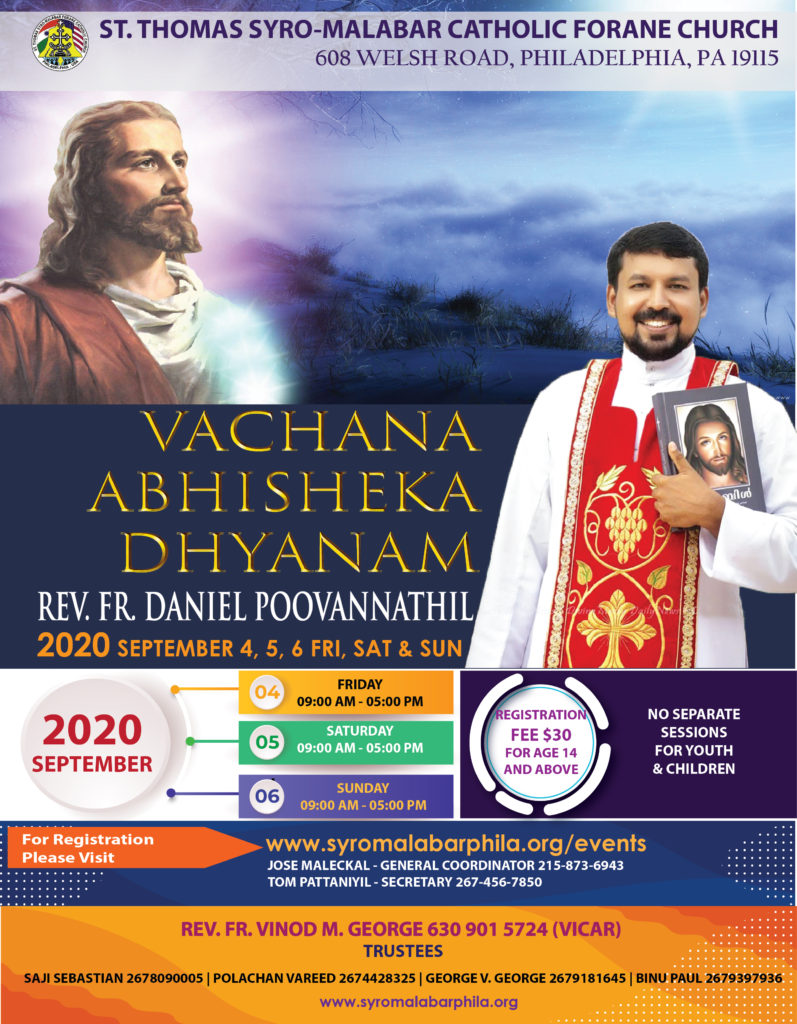 ---